News and Updates
---
Coronavirus Drug Discovery and Development
As part of the international effort to slow and combat the spread of pandemic COVID-19, ImQuest BioSciences has testing capability to assess novel and repurposed antiviral therapeutic and prevention products for activity against coronaviruses

March 11th, 2020 |Read More
Where Has Zika Gone?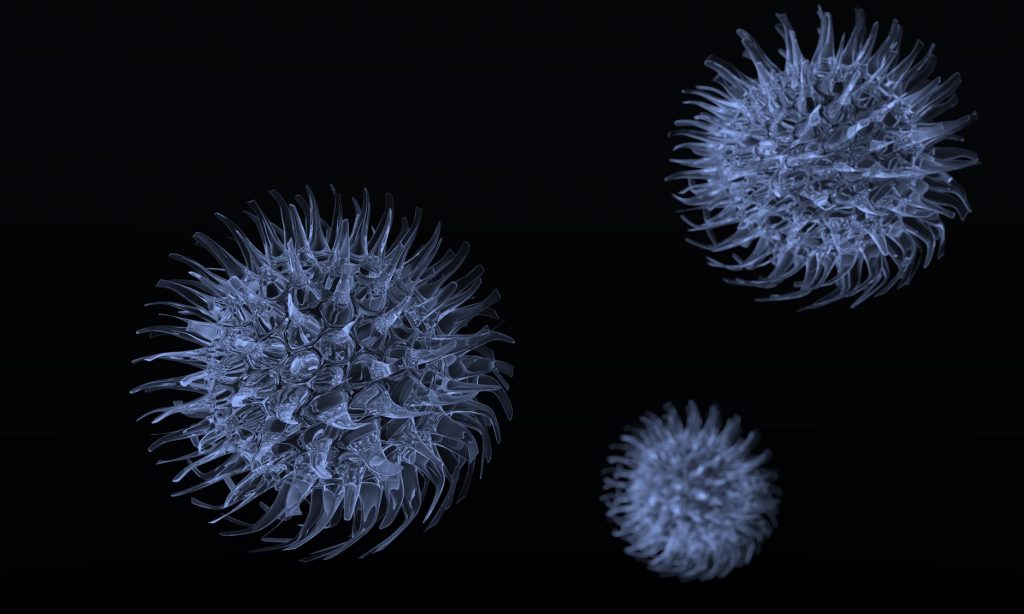 "While the immediate ZIKV outbreak is over, additional research to better understand ZIKV replication and the development of novel, broadly acting compounds and vaccines to prevent future outbreaks is critical."
February 5th, 2019 |Read More
ImQuest BioSciences Chief Executive and Chief Scientific Offer Named as One of Frederick County's Top 50 CEOs.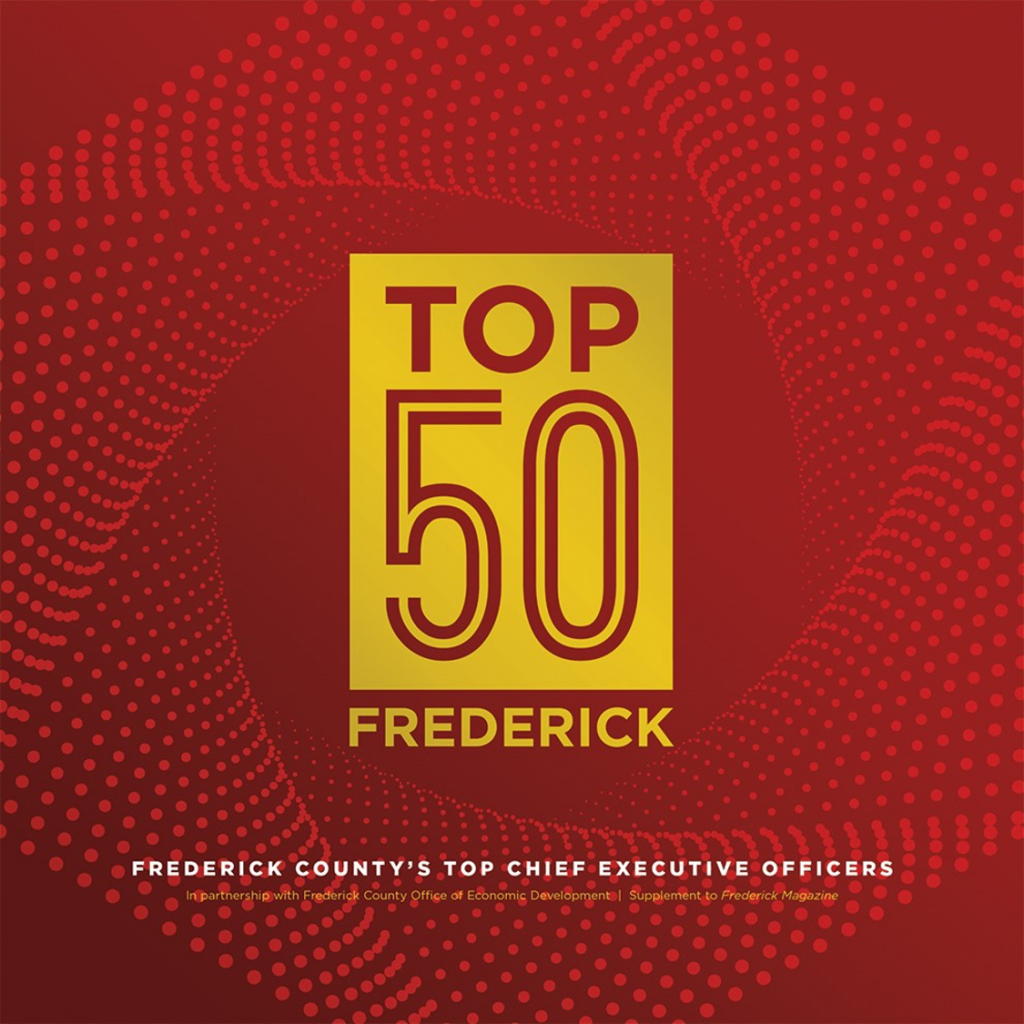 "The Frederick County Office of Economic Development has recently announced that our chief executive Robert Buckheit Jr. has been named as one of Frederick County's Top 50 CEOs."
January 28th, 2019 |Read More
Combination Therapy Key to Fighting Bacterial Infections
"Current antibiotic treatments include using one or two drugs to fight an infection, and these treatments are becoming less and less effective as bacteria and other pathogens continue to develop and spread resistance mechanisms against them."

October 2, 2018 |Read More
The State of Neisseria Gonorrhoeae Infection: Overcoming Last Resort Antibiotics
"Through intensive research and development efforts in the area of topical microbicides for the prevention of sexually transmitted HIV and bacterial and fungal vaginosis infections, ImQuest BioSciences has gained significant expertise in many STIs, including Neisseria gonnorrhoeae."

June 7, 2018 |Read More
Vector Born Diseases: Prevalence and Prevention
" With the rise in vector-born diseases and the spread of insect populations to new habitats worldwide, new therapeutic and prevention products are needed to protect infected individuals against emerging diseases."

May 31, 2018 |Read More
Drug Resistant Bacteria are Reaching "Nightmare" Status
"Contact us to learn more and discuss ways that we can help the world wake up from the nightmare of untreatable bacterial infections."

May 2, 2018 |Read More
The critical unmet need for novel antiviral drugs to combat epidemic influenza
" Until a universal flu vaccine is developed, vaccination and rapid treatment with anti-influenza drugs are the most effective means of preventing serious illness. There is a pressing need for more effective therapeutic products against influenza and other respiratory viruses.

January 23, 2018 |Read More
International HBV Meeting: Primary Cell Screening Assays, HAV Outbreak, and HBV Stock Production
"We appreciated the opportunity to meet with our colleagues in the field of antiviral and HBV development at the International HBV Meeting last week and present on our PHH screening and HBV Virus Production methods.

September 13, 2017 |Read More
Press Release: ImQuest BioSciences Named 2017 Frederick County Best Place to Work

August 3, 2017 |Read More

Drug-Resistant Gonorrhea: The Search for New Antibiotics to Fight an Emerging Problem
"Due to a combination factors, there is a possibility of widespread resistance to all known antibiotics on the market to treat gonorrhea."

July 19, 2017 |Read More
Virology Updates: Influenza and Yellow Fever on the Rise
"Influenza incidence on the rise, and yellow fever outbreak in Brazil highlight need for new antiviral therapies. Contact us to learn more about how we can assist your anti-infectious product development."

February 1, 2017 |Read More
Pan Resistant Bacteria: How Scared Should We Be?
"The threat of antibiotic resistance continues to grow, and more research and development is vital to combating the spread of "superbugs".

January 18, 2017 |Read More
Lessons from HIV Research for Prevention: How to Prevent Mucosal Transmission of HIV
"Members of ImQuest BioSciences research team traveled to the HIV Research for Prevention meetings in Chicago last week to hear updates on research on topical microbicides and preventative pharmaceutical agents."

October 27, 2016 |Read More
Multi-marker Analysis of Anti-HBV Products Utilizing Primary Human Hepatocytes
"ImQuest BioSciences has developed and optimized a novel antiviral screening assay for hepatitis B virus (HBV) in primary human hepatocytes."


October 11, 2016 |Read More
Zika Virus Insights: News and Updated Zika Services
"ImQuest BioSciences has the tools to advance your Zika virus development program, with a suite of in vitro assays including anti-Zika virus screening assays as well as assays to evaluate promising drug candidates."

September 20, 2016 |Read More
Anti-Dengue antibodies enhance Zika virus infection
"As part of our ViroSENS program, ImQuest BioSciences has established an anti-Zika virus cytoprotection assay for multiple strains of Zika virus in multiple cell types."

June 28, 2016 |Read More
Are We At the End of the Road for Known Antibiotics?
"This week, public health authorities in the United States reacted with alarm to the discovery of colistin-resistant bacteria in an infected woman in Pennsylvania. The discovery highlights the need for increased resources and research to discover and develop novel, next generation antibiotics."

June 14, 2016 |Read More
Is it a Poison, or is it a Life-Saving Drug?
"ImQuest BioSciences has developed the ToxiSENS program to rapidly and efficiently analyze the in vitro and ex vivo toxicity of potential drugs, and answer the age old question in drug development: is this a potential drug, or is this simply a poison?"


May 26, 2016 |Read More
Come Visit Us At the 29th ICAR Meeting in San Diego!
"The 29th International Conference on Antiviral Research begins on Sunday April 17th. ImQuest looks forward to connecting with our unique clients and helping drive the development of novel antivirals."

April 13, 2016 |Read More
Come Visit us at the Society of Toxicology Conference in New Orleans!
"At the ImQuest booth in New Orleans we will discuss our diverse capabilities to assess the toxicity of new products, and ways that we help our clients save time and resources."

March 9, 2016 |Read More
Find a Diamond in the Rough: Utilizing Formulation to Maximize Your Pharmaceutical Product's Potential
"ImQuest BioSciences developed the ImQuestSUCCESS platform to analyze the efficacy, toxicity and pharmaceutical properties of a potential new drug candidate early in the lead development process."

February 24, 2016 |Read More
Declaration by the Pharmaceutical, Biotechnology and Diagnostics Industries on Combating Antimicrobial Resistance
" We at ImQuest BioSciences are dedicated to providing services to pharmaceutical and academic groups that have a vested interest in the development of novel antimicrobial agents."

February 16, 2016 |Read More
Happy birthday to us, happy birthday to us, happy birthday ImQuest BioSciences, happy birthday to us!
"We celebrate twelve years of being in business, and are focused on relationship building and providing the highest level of services to our clients. We thank our many unique clients for their support, and hope for continued SUCCESS in 2016 and beyond."

February 10, 2016 |Read More
Optimization of Assay to Analyze Biofilm development and Identify Antimicrobial Agents
" The ImQuest scientific team has optimized a high-throughput protocol to study biofilm development and the effect of antimicrobial agents on biofilm formation, available in the resource library."

February 3, 2016 |Read More

Growing Threat of Zika Virus Highlights Need for Improved Flavivirus Therapeutics
"Efforts to combat flaviviruses, such as Dengue, Chikungunya and Zika, have intensified in Brazil, as the incidence rate of Zika virus has steadily increased. ImQuest BioSciences has the capability to evaluate the efficacy and toxicity of novel products against a range of flaviviruses."

January 25, 2016 | Read More
The World Needs New Antibiotics
" We believe the development of new antimicrobial agents will be a critical need in pharmaceutical drug development for the foreseeable future. As drug-resistant bacteria strains continue to emerge and the antibiotic options to treat these bacterial infections shrink, the pressure to find new types of effective drugs increases."

October 10, 2014 |Read More