Preclinical Contract Research Services
ImQuest BioSciences is a preclinical contract research and development company that provides service to evaluate the potential of new and novel pharmaceutical products for the treatment and prevention of infectious disease, cancer and inflammatory disease.
As part of our ImQuest SUCCESS platform, we provide expert laboratory research services to define the efficacy and toxicity of pharmaceutical products and specialize in the development of small molecules, natural products, biologics, antimicrobial peptides, therapeutic antibodies and vaccines.
We have expertise in services for antiviral, antimicrobial, and anticancer product development, in vitro toxicology assessment and pharmaceutical product characterization and formulation.
We are committed to earning our client's trust and building long term relationships through collaboration, unwavering commitment to quality science and consistent and effective communication. We understand that each product and each client is unique and we strive to provide effective solutions. Learn More.
What's New
Zika Virus Insights: News and Updated Zika Services

ImQuest BioSciences has the tools to advance your Zika virus development program, with a suite of in vitro assays including anti-Zika virus screening assays as well as assays to evaluate promising drug candidates.
Events
HIV Research For Prevention (HIV-R4P)

October 18-21, 2016

Chicago, IL

American Association of Pharmaceutical Science

November 13-17, 2016

Denver, CO
Meet the Team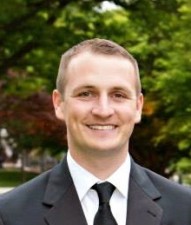 Robert W. Buckheit, III, Ph.D.
Director, Immunology and Flow Cytometry Services
Dr. Buckheit experience includes expertise in multi-parameter flow cytometry analysis, including immune phenotyping and intracellular cytokine production assays, ELIspot, ELISA and other immunological assays,