Welcome to ImQuest BioSciences
ImQuest BioSciences is a pre-clinical contract research and development company that evaluates the potential of new and novel pharmaceutical products. We provide expert laboratory research services to define the efficacy and toxicity of pharmaceutical products and specialize in the development of drugs, vaccines and biologic products for the treatment and prevention of infectious disease, cancer and inflammatory disease. We are committed to earning our client's trust and building long term relationships through collaboration, unwavering commitment to quality science and consistent and effective communication. We understand that each product and each client is unique and we strive to provide effective solutions.
Learn More
What's New
A Proud Day for ImQuest BioSciences!

Last night, the company was named one of Frederick's Best Places to Work for 2012-2013, winning in the mid-size business category. I was at the awards ceremony at the Delaplaine Visual Arts Center in Frederick along with Dan Caffoe,
Events
HIV - DART

December 2014

American Association of Pharmaceutical Science

November 2-6, 2014

San Diego, California
Meet the Team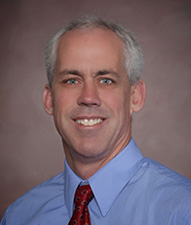 Todd B. Parsley, Ph.D.
Director, Hepatitis Virus Research
Dr. Parsley received his B.A. in microbiology from the University of California San Diego in 1991 and his Ph.D. in Biological Sciences from the