Contract Research Services
ImQuest BioSciences is a preclinical contract research and development organization (CRO) that provides services to evaluate the potential of new and novel pharmaceutical products for the treatment and prevention of viruses, bacteria, cancer and inflammatory diseases.
As part of our ImQuest SUCCESS platform, we provide expert preclinical research services and compound screening to define the efficacy, mechanism of action and toxicity of pharmaceutical products and specialize in the development of small molecules, natural products, biologics, antimicrobial peptides, therapeutic antibodies and vaccines for infectious disease and cancer drug development programs.
We are a full service CRO expertise in research services for antiviral, antibiotic, and anticancer product development, in vitro toxicology assessment and pharmaceutical product characterization, analytical method development and formulation.
We are committed to earning our client's trust and building long term relationships through collaboration, unwavering commitment to quality science and consistent and effective communication. Our team has decades of experience in the field of virology, microbiology and oncology. As such, we understand that each product and each client is unique and we strive to provide effective solutions. Learn More.
What's New
Recap: Conference on Drug Development to Meet the Challenge of Antimicrobial Resistance

A variety of circulating microbial organisms have achieved resistance to all existing antibiotics. The ASM/ESCMID meeting focused on re-purposing current antibiotics into combination therapies and the development of novel antibiotics.
Events
Antimicrobials and Resistance: Opportunities and Challenges

October 29—November 1, 2017

Santa Fe, NM

HEP DART 2017

December 3-December 8, 2017

Kona, HI
Meet the Team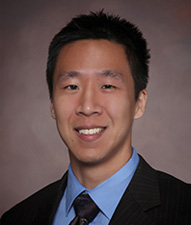 Anthony Ham, Ph.D
Director, Formulation Science Services
Dr. Ham is the Director of Formulation and Delivery Services at ImQuest. He received his B.S. from the University of Illinois in Chemical Engineering