Contract Research Services
ImQuest BioSciences is a preclinical contract research and development organization (CRO) that provides services to evaluate the potential of new and novel pharmaceutical products for the treatment and prevention of viruses, bacteria, cancer and inflammatory diseases.
As part of our ImQuest SUCCESS platform, we provide expert preclinical research services and compound screening to define the efficacy, mechanism of action and toxicity of pharmaceutical products and specialize in the development of small molecules, natural products, biologics, antimicrobial peptides, therapeutic antibodies and vaccines for infectious disease and cancer drug development programs.
We are a full service CRO expertise in research services for antiviral, antibiotic, and anticancer product development, in vitro toxicology assessment and pharmaceutical product characterization, medicinal chemistry, analytical method development and formulation.
We are committed to earning our client's trust and building long term relationships through collaboration, unwavering commitment to quality science and consistent and effective communication. Our team has decades of experience in the field of virology, microbiology and oncology. As such, we understand that each product and each client is unique and we strive to provide effective solutions. Learn More.
Contact Us to request a quote for preclinical services.
What's New
International HBV Meeting: Primary Cell Screening Assays, HAV Outbreak, and HBV Stock Production

We appreciated the opportunity to meet with our colleagues in the field of antiviral and HBV development at the International HBV Meeting last week and present on our PHH screening and HBV Virus Production methods.
Events
International HBV Meeting

September 3-September 7, 2017

Washington DC

2017 ASM/ESCMID Conference on Drug Development

September 6-September 8, 2017

Boston, MA
Meet the Team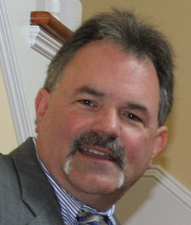 Daniel R. Caffoe
Co-Founder and Chairman of the Board
Mr. Caffoe is a founding member of the family of ImQuest Companies which began in 2004 and he became the Chairman of the three