Contract Research Services
ImQuest BioSciences is a preclinical contract research and development organization (CRO) that provides services to evaluate the potential of new and novel pharmaceutical products for the treatment and prevention of viruses, bacteria, cancer and inflammatory diseases.
As part of our ImQuest SUCCESS platform, we provide expert preclinical research services and compound screening to define the efficacy, mechanism of action and toxicity of pharmaceutical products and specialize in the development of small molecules, natural products, biologics, antimicrobial peptides, therapeutic antibodies and vaccines for infectious disease and cancer drug development programs.
We have expertise in research services for antiviral, antibiotic, and anticancer product development, in vitro toxicology assessment and pharmaceutical product characterization, analytical method development and formulation.
We are committed to earning our client's trust and building long term relationships through collaboration, unwavering commitment to quality science and consistent and effective communication. Our team has decades of experience in the field of virology, microbiology and oncology. As such, we understand that each product and each client is unique and we strive to provide effective solutions. Learn More.
What's New
Drug-Resistant Gonorrhea: The Search for New Antibiotics to Fight an Emerging Problem

Due to a combination factors, there is a possibility of widespread resistance to all known antibiotics on the market to treat gonorrhea.
Events
International HBV Meeting

September 3-September 7, 2017

Washington DC

2017 ASM/ESCMID Conference on Drug Development

September 6-September 8, 2017

Boston, MA
Meet the Team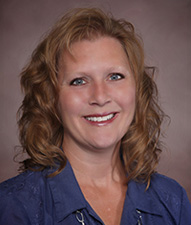 Tracy Hartman, M.S.
Director, Anti-Infective Services
Ms. Hartman has over twenty years of experience in the design and implementation of projects to support the in vitro development of therapeutic antiviral