Karen Buckheit, M.S.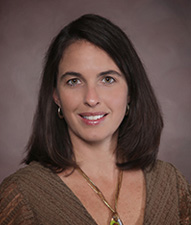 Director, Topical Microbicide and Microbiology Services
Ms. Karen Watson Buckheit has 20 years of experience in the preclinical development of products targeted at preventing the transmission of HIV and other sexually transmitted organisms, including HSV-1, HSV-2, HPV and bacterial vaginosis. Ms. Buckheit has provided both technical and managerial support to a large number of commercial projects with pharmaceutical and biotechnology companies and federally funded grants. Ms. Buckheit has served as Project Manager for a wide variety of Small Business Innovative Research (Phase 1 and Phase 2) grants, Microbicide Innovation Project (MIP) grants and consortium-base Integrated Preclinical and Clinical Program (IPCP) grants totaling over $40 million. Ms. Buckheit was instrumental in the preparation and submission of Investigational New Drug (IND) applications to the FDA for anti-HIV topical microbicides. Ms. Buckheit has over 35 published manuscripts in peer-reviewed journals including four first author manuscripts and reviews in the area of HIV prevention. Ms. Buckheit has significant technical experience in the performance of the in vitro antiviral assays that support that development of prevention products including those with cell-based, biochemical, molecular, and ex vivo endpoints. More recently she has become manager of the microbiology program at ImQuest developing the necessary assays to evaluate susceptibility, resistance and mechanism of action of potential antimicrobial and antifungal products targeting planktonic organisms and biofilms. Her microbiology program focuses on hospital- and community-acquired microorganisms, wild-type and antibiotic-resistant ESKAPE pathogens, and the performance of animal model evaluations for agents targeting these organisms in neutropenic thigh and sepsis models.
Ms. Buckheit graduated from Hood College in Frederick, MD with a B.A. in Biology in 1996 and a Master's Degree in Biomedical Science in 2010. Her thesis at Hood College involved the selection and characterization of viruses resistant to IQP-0528, a NNRTI currently being developed as a product to prevent the sexual transmission of HIV. Ms. Buckheit joined the research team of Dr. Robert Buckheit Jr. in 1996 and is a founding member of the scientific team of ImQuest BioSciences. Since February 2004, she has held the position of Director, Topical Microbicide and STI Research (now Prevention Sciences). Ms. Buckheit is a member of the American Society for Microbiology (ASM) and International Society for Antiviral Research (ISAR) and serves as a reviewer for Antiviral Research. Ms. Buckheit serves on the Women in Science Committee for ISAR, providing scholarship funds to deserving women scientists to attend scientific meetings in support of their career development.
Learn more about ImQuest BioSciences ViroSENS and MicroSENS platforms for antiviral and antimicrobial product development services.