Guy Pilkington, Ph.D.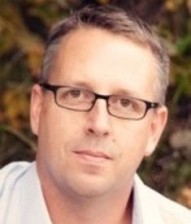 Director, Molecular Virology and Hepatitis Research Services
Dr. Pilkington received his Ph.D. in Biochemistry, Molecular and Cellular Biology from the University of Arizona in 2008 working on the mechanisms regulating mRNA turnover. His post-graduate training was completed at the National Cancer Institute in the Human Retrovirus Pathogenesis section, focusing on the posttranscriptional regulation of viral gene expression, as well as the posttranslational control of cytokine development and HIV vaccine development. Dr. Pilkington has extensive experience in molecular virology, biochemistry and cell and molecular biology, particularly in viral and cellular in vitro RNA analysis. His experience includes cloning, mutagenesis, sequence analysis, biomarker discovery, RNA-protein complex interactions, quantitative real-time PCR, ELISA analyses and confocal and immunofluorescent microscopy. Dr. Pilkington's experience in biochemical protein analysis includes co-immunoprecipitation assays, protein analysis under both native and denaturing conditions, immunoblot assays and the expression and purification of recombinant proteins using both mammalian and E. coli expression systems. He has also achieved a diverse publication record covering topics in molecular biology, molecular virology, protein biochemistry and vaccine development.
Learn more about ImQuest BioScience's ViroSENS and ToxiSENS platforms for antiviral product development and in vitro and ex vivo toxicology services.